The OFFICIAL Military Wives Fanclub Website
Formerly the OFFICIAL Incomplete Aphex Twin Review Website
Hello and welcome to my humble fansite for the band Military Wives! Don't know who they are? Well, don't worry, a gander through this site and you will become a lifelong fan of the best band no one knows about yet!

Latest News and Updates
How They Began

The band informally began in 2008, but they did not start taking music seriously until 2011. Their mission statement as a band, according to their own words, was to create hijinks and mischief through experimental music.
Who Are They?
Eleanor Montes-Lopez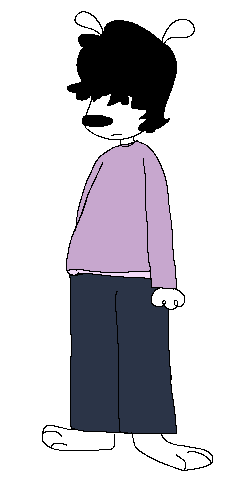 Eleanor Montes-Lopez is the lead guitarist/bassist/various other instruments-alist of the band. Not much is known about her backstory; never having met her parents, she was raised in a series of foster homes as a child before being let loose after high school. Eleanor was homeless for a short while after this, but due to good grades, and managing to pick up a few odd jobs here and there, was accepted into a college.
Eleanor was a musical child from youth, always getting into trouble as a kid for banging stuff around and screaming at the top of her lungs. (LOL -- cute! :-P) Despite that, she actually never learned to read music! She messed with a lot of instruments once she got access to them in high school, but became very skilled with the guitar. Military Wives uses sparing guitar now, but she still performs the majority of lead vocals.
Privately Eleanor is said to be a very deadpan and solid person. People say it is incredibly hard to make her laugh and in many pictures of her she is seen completely stone-faced. Maybe its her hair covering her eyes that makes her seem so inexpressive; very few people have seen her eyes at all! Also, Eleanor can eat a whole pizza by herself and has a collection of Mario plushes. Having met her in real life, I can also say she's very small: just barely over 5 feet tall!
Many people consider Eleanor the leader and main songwriter of the band, though she is quick to refute those suggestions and point out that the band writes most of their songs together. Aside from her work in music, Eleanor keeps busy with community activism, painting, writing, and recently began a streaming channel where she plays video games or makes food in front of a live audience.
Cleo Cheesebox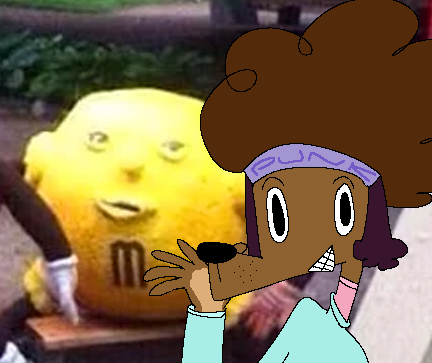 What a tall lady!! Sorry, didn't mean to exclaim, but Cleo is probably the hugest person I've met: according to her, she's 7 feet and 1 inch tall!! How crazy! How many people over 7 feet do you know?
Cleo had a more stable childhood than Eleanor, having never moved at all since she was born. Her family was very poor, though, and both parents tossed a lot of jobs around, meaning Cleo's mom had to bring Cleo with her to work until she could fend for herself. One of the jobs Cleo's mother had was an aide at a local elementary school; it was here where Eleanor and Cleo actually met!
Cleo, like Eleanor, was also very into music, and liked to make songs in FruityLoops and Ableton as a teenager, though she says they were very bad :P. She and Eleanor connected with music, and starting their junior year of high school began making music together under a variety of names, though they never published anything and they say that most of what they did back then was just goofing around.
A star student, Cleo graduated at the TOP of her class (!) and could've gone anywhere she wanted, but chose to attend college in town so she could continue being around Eleanor :-). She got a master's in philosophy in college, and was on track to get a PhD, but dropped out of that as music became a full-time thing for her.
The Story of Military Wives
Now that you know some basic info about the band, it's time to actually talk about it!
As mentioned before, the band started mostly as this goofy side project, but once both members were in college, they began to take the project seriously as they came up with new song ideas. Their first recorded music were mostly cassettes passed around to friends and family; these are all very rare and few of them have been released or leaked publicly. They published their first album in 2013 under a limited run of 100 copies, but that one you can find digitally! After releasing that album and doing a lot of concerts, they got the attention of a local indie label, and have been working consistently since then. Let's take a look at their discography!
Discography
Note: * denotes a release that is considered lost
Eleanor & Cleo - Eleanor & cleo & 50,000 rabbits vs. the bitter end tour* 2009
Groovin' Zubin - Tripoli* 2009
Foo Fighters - [untitled]* 2009
Tomato Johnson - EP* 2010
Military Wives - Spunk* 2011 (FIRST release under the Military Wives name)
[unlabled] - [untitled mixtape] 2011-2012? (confirmed to be them through band interview)
Military Wives/Funny Little Creatures - [untitled split EP] 2012 (Military Wives side LOST)
Military Wives - 30 Tracks 2013 (album)
Military Wives - EP1 2013 (first release through label)
Military Wives - LP1 2014
Military Wives - The Disney Channel 2015 (EP)
Military Wives - Oh No 2016 (EP)
Military Wives - Ferrets Are Not Rodents 2016 (album)
Military Wives - Look 2016 (single)
Incognitofarm - [untitled EP] 2017
Military Wives - sleepy 2017 (EP)
Military Wives - [unreleased third album].... apparently coming soon!
What now?
Military Wives are still hard at work on that third album. Accoriding to interviews, they want to do something different for this album; info is sparse, but rumors say that they're doing a concept album about the biomes of the earth... sounds pretty neat! Who knows if it'll be an instrumental album or one of those albums where every track flows together, but from what the band members have said, it sounds like it's very high-concept. We'll just have to be patient, and enjoy all the great music Military Wives has already put out!